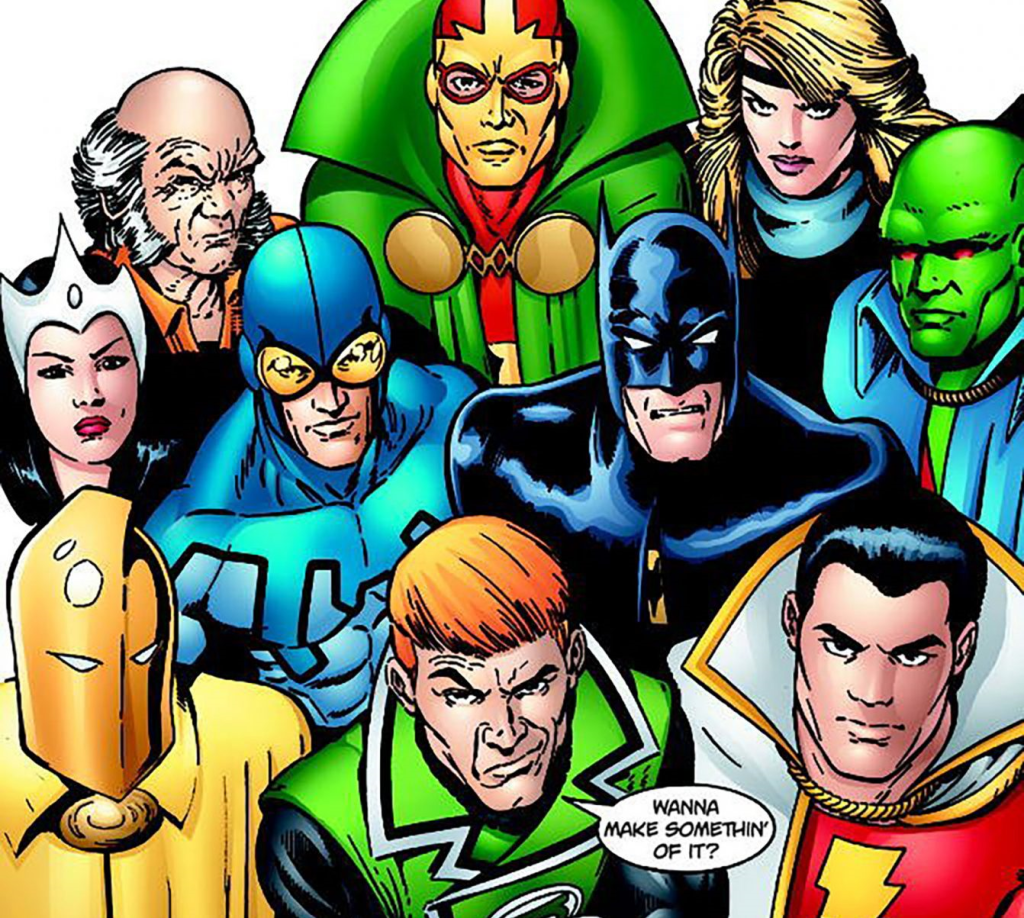 Justice League International
…you don't have to read all of this, but if you feel like going for it, do it. You can stop at the red dots, though.
The Bwa-Ha-Ha era is half-superhero comic, half-workplace comedy, the template for greatness to come in Legends of Tomorrow, but a great superhero work in its own right. It's an era of Justice League that takes itself (and its villains, and its stakes) much less seriously than just about any other era of the last 40 years. If you were raised on the post-Morrison "New Olympus" era of the League, the tone shift might be a little jarring. But that tone shift is part of what makes Keith Giffen, J. M DeMatteis, and Kevin Maguire's run on Justice League special.
There are so many really good characters in this book, but one of the best parts is how much it does for both the League staples like Martian Manhunter and Batman, alongside the…less substantial…characters. Blue and Gold (Beetle and Booster, respectively) got their start here, and that one panel where Batman knocks out Guy Gardner that gets shared around the internet once a year is from this era.
And besides being great comics, this run is also the favorite Justice League of a disproportionate amount of current comics writers, giving it an outsized influence on not just current books, but the rest of pop culture that superheroes have taken over – Wonder Woman 1984 is probably going to owe a HUGE debt to the Max Lord created by Giffen, DeMatteis, and Maguire.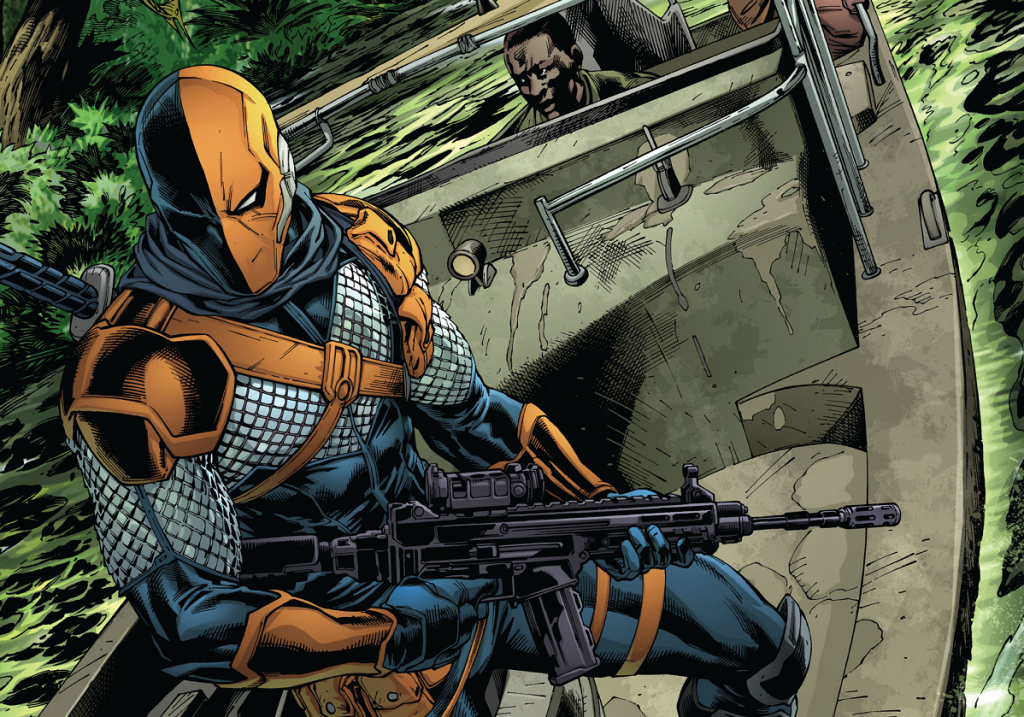 Deathstroke
Deathstroke: Rebirth #1; Deathstroke (2016) #1-18; Titans (2016) #11; Teen Titans (2016) #8, Deathstroke #19-20, Teen Titans Annual #1, Deathstroke #21-42 (and when they go up, read The Lazarus Contract crossover and through issue #50 of the main series)