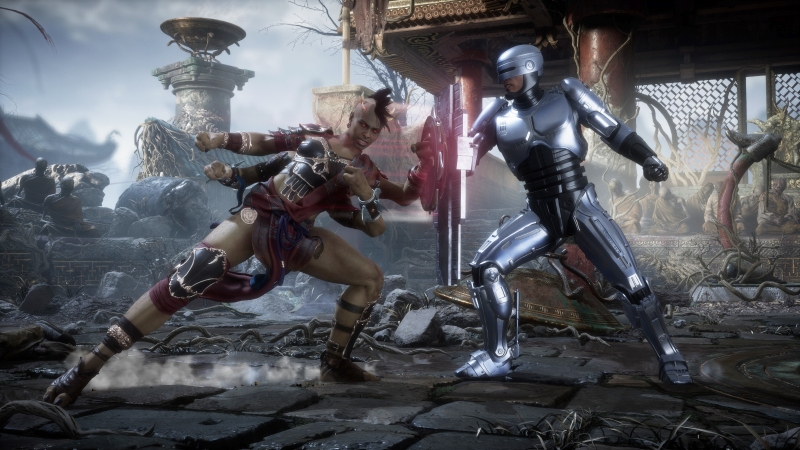 I'll buy that for a dollar! Or forty of them, since that's the going price for the upgrade.
What's especially sweet about this is that they got Peter Weller to voice the character! I'm already way too excited to get to see Weller-voiced RoboCop banter with Keith David-voiced Spawn.
This would be RoboCop's first appearance in a fighting game. Though we did almost come close-ish with ClayFighter 63 1/3, which was going to include a parody of RoboCop until the developers decided it was in bad taste. Sadly, HoboCop was left on the cutting room floor.
For those who haven't seen the classic 1987 action movie, RoboCop is Officer Alex Murphy. After being shot to kingdom come by master criminal Clarence Boddicker and his goons, Murphy was experimented on by corporate overlords OCP and turned into an unstoppable cyborg Frankenstein marketed to the public as RoboCop. While living only to protect and serve, RoboCop gradually regained his memories and humanity while making sure to bring his killers to justice.
After that, he had two iffy sequels, a couple cartoons, some comics, video games, and a TV series where he fought a superhero played by "Rowdy" Roddy Piper. He also saved Sting from the Four Horsemen at a WCW PPV. Then there was a reboot but nobody talks about it because it was "just fine, I guess" and that's no way to make a remake of freaking RoboCop.