Thanks to this QR code, you can import your own incredible recreation of Marty's iconic look into Animal Crossing. Perhaps it should come as no surprise, but it looks just as great there as it ever did in Back to the Future.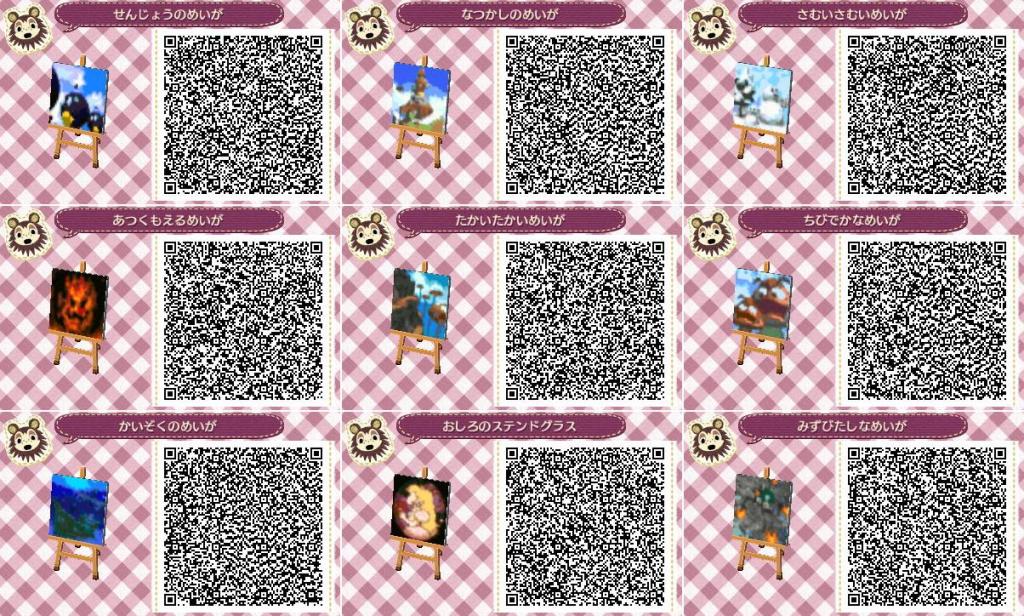 Super Mario 64 Paintings
Okay, this is one of the absolute coolest Animal Crossing QR code sets that we've seen yet. You know those paintings in Super Mario 64 that served as your gateway to that legendary titles' incredible worlds? Well, thanks to these QR codes, you can add all of them to your Animal Crossing home. They're not only incredible easter eggs, but these paintings actually look great hanging on your wall.

Fallout Vault Suit
You'd think that nobody would want to live in the world of Fallout given all the nuclear radiation, mutants, and the questionable later games in the series, but time and time again, people fall for that franchise's unique charms. Unsurprisingly, you can bring some Fallout to your peaceful Animal Crossing village with this excellent vault dweller jumpsuit. Whether you turn your basement into a vault is entirely up to you.
Scott Pilgrim Shirt
There's something to be said for a QR code reference that is subtle and clever enough to double as a great addition to your wardrobe. That's what you get with this 8-bit skull shirt straight out of Scott Pilgrim vs. The World. It's a fantastic t-shirt for just about any purpose, and visitors who recognize its origins will immediately appreciate it.
Star Trek Uniforms
Do you and your friends have all the props needed to turn your attic into Captain Picard's bridge but seem to be missing those sweet Star Trek uniforms? As you probably guessed, this QR code is here to help. Variants of this outfit are also available in yellow and blue, so if you want to join Starfleet in Animal Crossing, this is your chance.
Sherlock Coat