Nope. Because suddenly, Shang Tsung, Fujin, and Nightwolf show up to say that there's more peril!
So yes, the big thing is that the new DLC is an extension of Story Mode called Mortal Kombat 11: Aftermath. It appears to center around non-guest DLC characters from Kombat Pack 1 and some new DLC characters. Because, damn it, they got Cary-Hiroyuki Tagawa to play Shang Tsung and they are absolutely going to get their money's worth!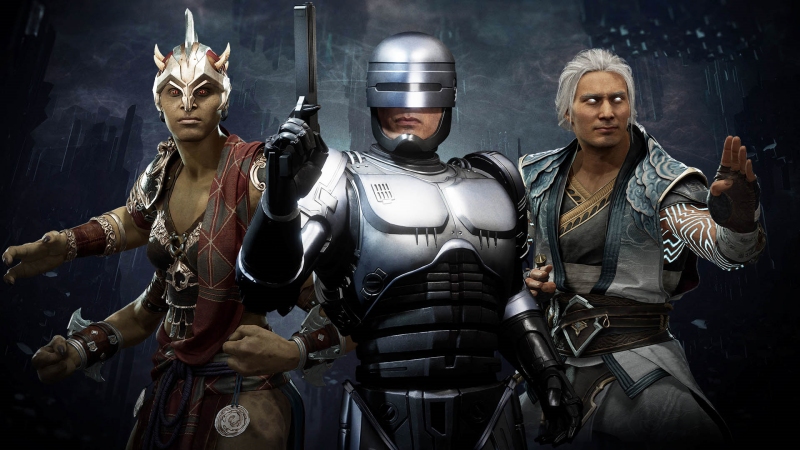 The three characters announced for Kombat Pack 2 include Sheeva, Fujin, and guest fighter RoboCop. Sheeva, introduced in Mortal Kombat 3, was the bodyguard for Queen Sindel and appeared in Mortal Kombat 11's Story Mode as the queen of the four-armed Shokan race. Fujin, the God of Wind, first appeared in Mortal Kombat Mythologies: Sub-Zero and then in Mortal Kombat 4. He's always been Raiden's second banana and NetherRealm has been hinting at his return for years.
And if you don't know RoboCop, then go rent his movie on Amazon or something. The one from 1987.
Along with that trailer, they've also released an extra story clip of Sheeva, Nightwolf, and Shang Tsung crossing paths with would-be allies Baraka and Erron Black.