The Song
The song playing on the record player during Claire's dissociation scene is 1967 tune "Never My Love" by The Association. It also gives the episode its name.
The Orange
One of the first Easter eggs in Claire's dissociation sequence comes in the form of a lone orange, which is a call back to the orange that the King of France gives Claire back in Season 2's "Faith."
"After Claire sleeps with the King of France to save Jamie's life, when she leaves Versailles Palace, the last thing she does is pick up the orange and take it with her," executive producer Tonia Graphia told Elle. "It was a small gesture by Claire, a choice that symbolizes that she's leaving with her dignity. Matt and I included it on purpose in Claire's dream-escapes in 612: The orange being visible in the opening shot in her living room, then, when faced with the choice of whether to kill Lionel in revenge, Claire flashes on the orange—and then her walking out with it—a symbol that she takes the high road. She's got a piece of herself that no one can ever take from her. We're hoping the fans who remember the episode in Season 2 will get it!"
The Vase
The vase we see in Claire's "dream home" is a callback to the very first episode of Outlander. In "Sassenach," Claire wonders in voiceover how her life might have turned out different if she made different choices, like buying a vase she saw in a shop window.
Strange, the things you remember. Single images and feelings that stay with you down through the years. Like the moment I'd realized I'd never owned a vase. That I'd never lived in any place long enough to justify having such a simple thing. And how at that moment, I wanted nothing so much in all the world as to have a vase of my very own.
The Dragonfly Toy
At one point in the sequence, Jeremiah is playing with a dragonfly toy. The second book in the Outlander book series is called Dragonfly in Amber, as is the final episode of Season 2. Both titles are a reference to the eternal strength of Jamie and Claire's love. Like a dragonfly in amber, it can withstand even the forces of time (travel).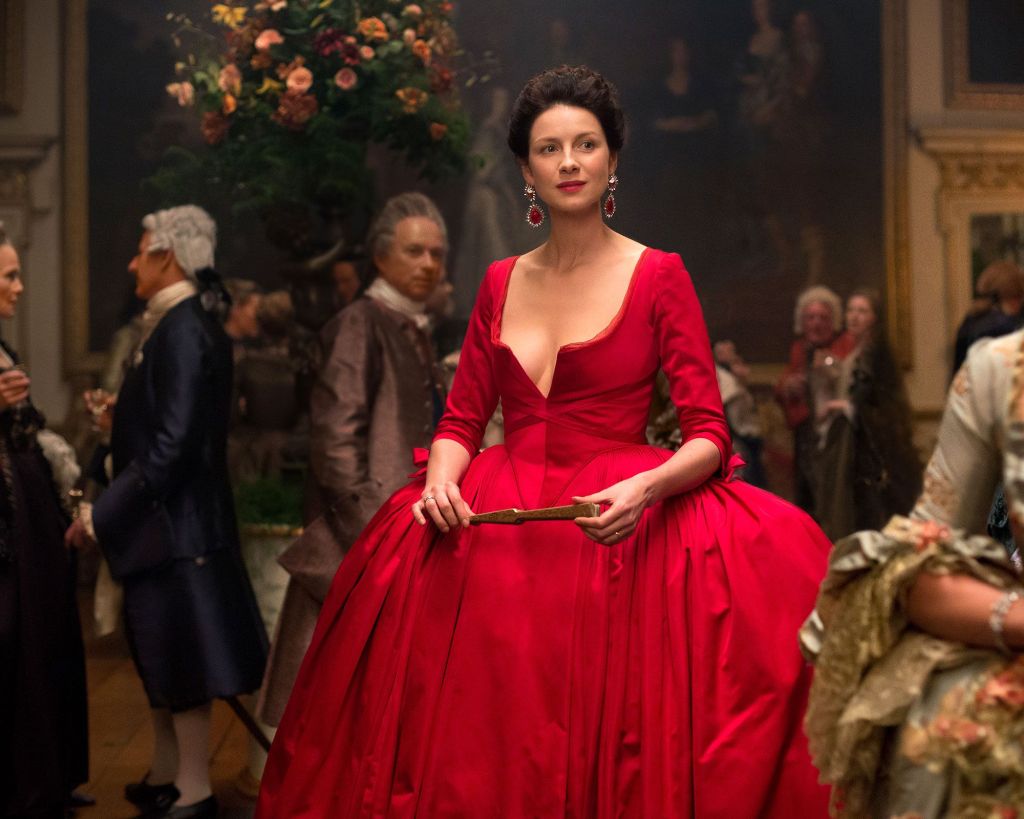 Claire's Red Dress