Previously, when Katy Keene was officially ordered to series by The CW, we got this preview poster with the show's star, Lucy Hale, touting the tagline, "Welcome to the Big City"…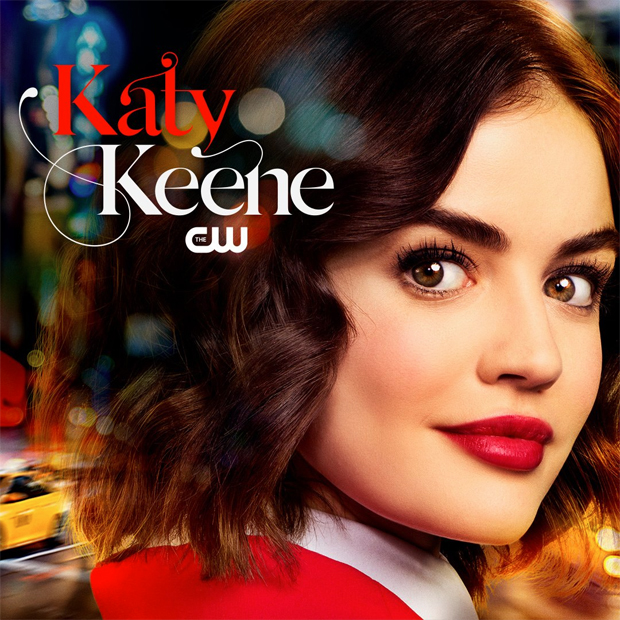 Katy Keene Release Date
There is no announced release date for the pilot yet but according to TV Line it is being described as a musical dramedy, which is very much on brand for the TV Archieverse. The show will follow Katy and her friends in New York City as they try "to make it on Broadway, on the runway and in the recording studio." Riverdale showrunner Roberto Aguirre-Sacasa will write the pilot and will serve as executive producer alongside Michael Grassi.
Katy Keene Cast
Lucy Hale (Pretty Little Liars, Life Sentence) has been cast as aspiring fashion designer Katy Keene in the Riverdale spinoff. She will be joined by one of Riverdale's best and brightest, Ashleigh Murray as Josie McCoy.
The Josie character has been woefully underutilized on the series to date, especially in light of the ongoing Gargoyle King storyline, and her desire for fame and fortune was bound to take her away from the weirdo smalltown life of Riverdale. Deadline broke the news of Murray's casting in Katy Keene, adding that "If Katy Keene is picked up to series, Murray will be exiting Riverdale."
Zane Holtz will play Ko Kelly, "a boxer with two goals in life: to fight a welterweight championship in Madison Square Garden and to marry his longtime girlfriend, Katy Keene. Born and raised in Queens, Ko is a humble, protective, salt-of-the-earth guy who makes ends meet as a personal trainer and a bouncer." 
Katherine LaNasa is on board to play Gloria Grandbilt, "a legendary personal shopper at the luxury department store Lacy's, which caters to the rich and famous. Always impeccably dressed and the queen of her domain, she demands a level of excellence from her 'girls,' young assistants that few can provide."
As for Archie and the gang, don't expect to see them making appearances on the show. At least not as you know them. According to The CW President Mark Pedowitz, Katy Keene, wiill take place "years after" Riverdale.
"If any Riverdale characters come to Katy Keene, they'll come as their older selves," Pedowitz said at the 2019 TCA winter press tour.
In Archie lore, Katy is a glamorous college student and model who lives in New York. Created in 1945 by Bill Woggon, the first iteration of the character was merely a side feature in Wilbur and other Archie comics. By 1949 she had gained enough popularity to receive her own series. Keene is an iconic fashionista and generally regarded as the "pin up girl" of Archie comics. 
further reading: Afterlife with Archie
The CW has only ordered a pilot but with Riverdale's current popularity, that may be all but a formality. 
The first Riverdale spinoff, Chilling Adventures of Sabrina, debuted on Netflix last October. Like Riverdale and the upcoming Katy Keene, Chilling Adventures of Sabrina was produced by Warner Bros. Television. Warner Bros. brought Sabrina to Netflix, away from its native CW, when it was clear that Netflix would offer the show a two-season commitment. Something tells me The CW won't let Katy Keene get away this time.