Eadith (Stefanie Martini)
British actor Stefanie Martini played the lead role of Jane Tennison in ITV crime drama prequel Prime Suspect: 1973, a younger version of Dame Helen Mirren's celebrated character. She was also Lady Ev in NBC's Wizard of Oz prequel series Emerald City.
Here, Martini plays Eadith, mistress to Aethelred of Mercia (Toby Regbo's abusive husband to Alfred's daughter Aethelflaed, played by Millie Brady). Her brother Eardwulf is the commander of Aethelred's household guards. She's described in Cornwell's books as beautiful and intelligent.  
Eardwulf (Jamie Blackley)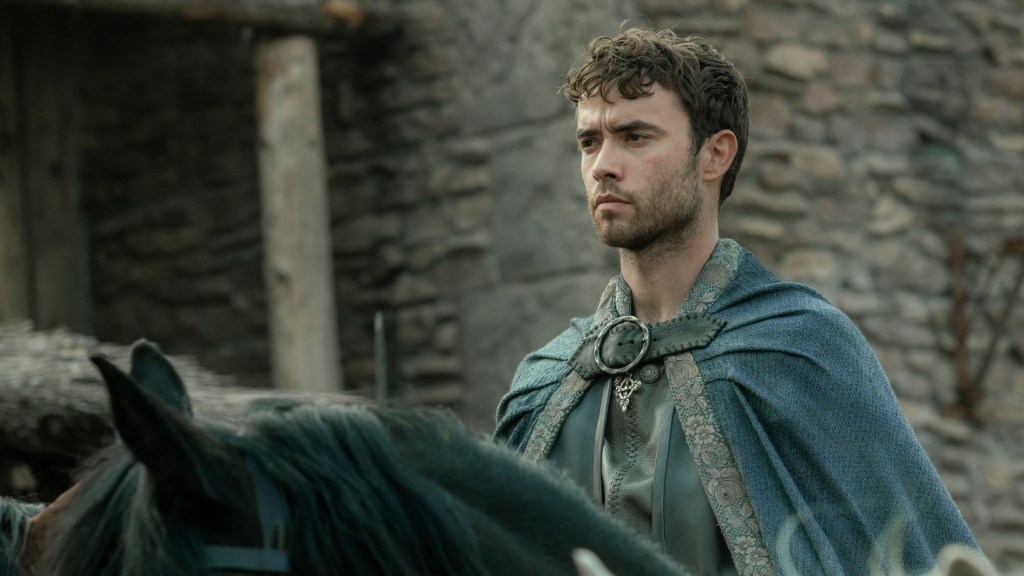 Jamie Blackley's had several screen roles in his career, including TV parts in Misfits, The Halcyon and Catch 22, as well as film roles in If I Stay and Greed.In The Last Kingdom, he plays Eardwulf, the brother of Eadith (see above) and the troop commander of Ealdorman Aethelred of Mercia. Eardwulf is described in the book series as clever, handsome, ambitious and dangerous – a rival for Uhtred.
Stiorra (Ruby Hartley)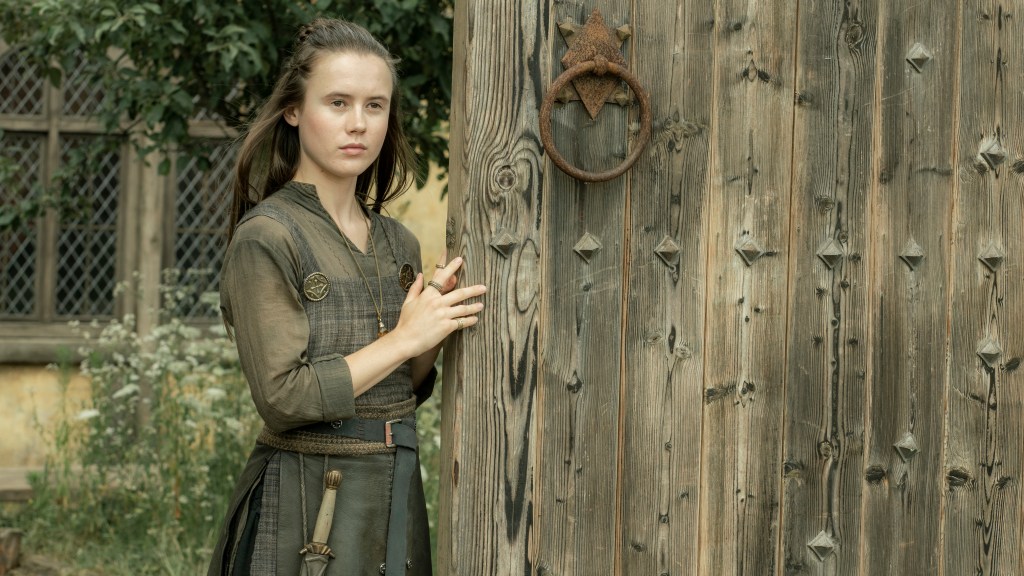 Making her screen debut in season four is stage actor Ruby Hartley in the role of Uhtred's daughter Stiorra. Described physically in Bernard Cornwell's books as tall and lithe with her mother's long face and grave expression, Stiorra is also her father's daughter and knows how to wield a sword. She has a love interest in season four, Sigtryggr Ivarsson.
Sigtryggr (Eysteinn Sigudarson)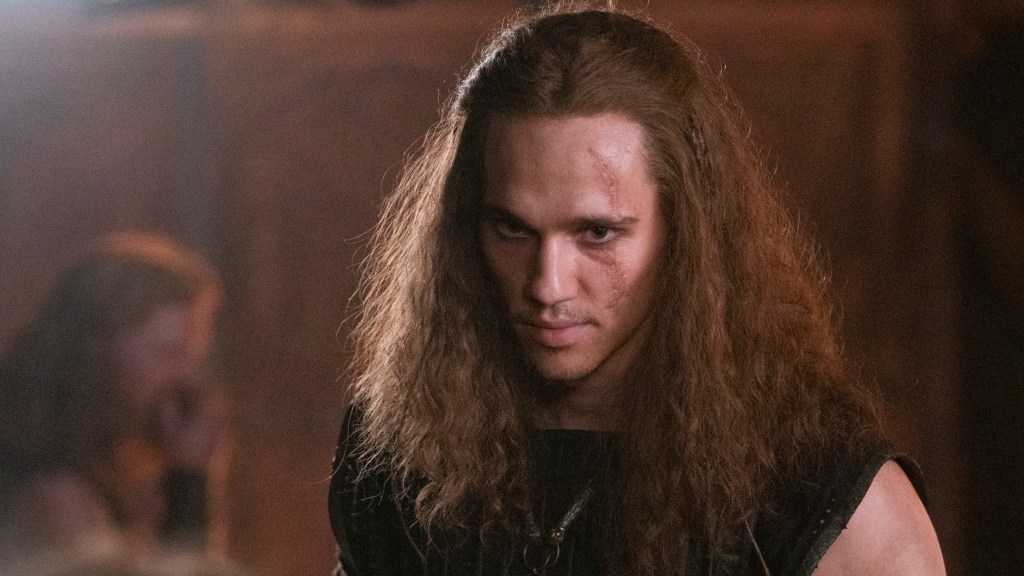 Icelandic-American actor Eysteinn Sigudarson was recently seen in hit Icelandic noir Trapped and in the role of Lazlo in Alex Garland's sci-fi thriller Devs, currently airing on Hulu in the US. He plays Sigtryggr, the love interest of Uhtred's daughter Stiorra.
Wihtgar (Ossian Perret)